Start Your Online Workouts Today
Her Strength offers a female home workout via zoom with one goal in mind, to provide you with the best possible outcome in regards to achieving your fitness goals. Fortunately, with the technology, it means that we can perform personal training over the internet so you can do it in the comfort of your own home whilst avoiding the traffic. That is a win, win in our eyes and it also takes less time out of your day so you can get more out of your day to day life.
We have many options available and so you can decide whether you want to do a live session over Zoom or sign up for one of our on-demand classes. The choice is completely up to you and either way, Lucinda will tailor the exercises for everyone within the session.
Online Tailored Training Workouts
Our female home workouts are tailored to each individual where we need to make exercise adaptations and to get lots of individual encouragement, motivation and technique correction while working through the exercises. Technique, form, posture, back health and core engagement are big focuses.  We want to help you get fitter and stronger but as safely and effectively as possible. It is never about the weight you lift and more about the form of how you lift which is something we will look at during our sessions.
How Do The Programmes Work?
For 1-2-1 and 2-2-1 PT, each programme is started off with an initial consultation. This is a chance for you to meet us, ask any questions and for us to learn about you, your goals and your limitations. Because of this, it allows us to personalise each programme to the individual or group so you can get the most out of our sessions together. We always want our clients to push themselves and walk out of the session feeling great.
Lacking Motivation?
For those that lack the motivation, don't worry, we have all been there before. We will always understand your limitations and ease you back into regular exercise in a safe manner whilst providing you with motivation throughout the sessions. Our female home workouts are a great way to get back into achieving your fitness goals whilst boosting a positive mental outlook. Fitness is a great stress reliever and makes you feel mentally prepared for the rest of the day.
MEET OUR TRAINERS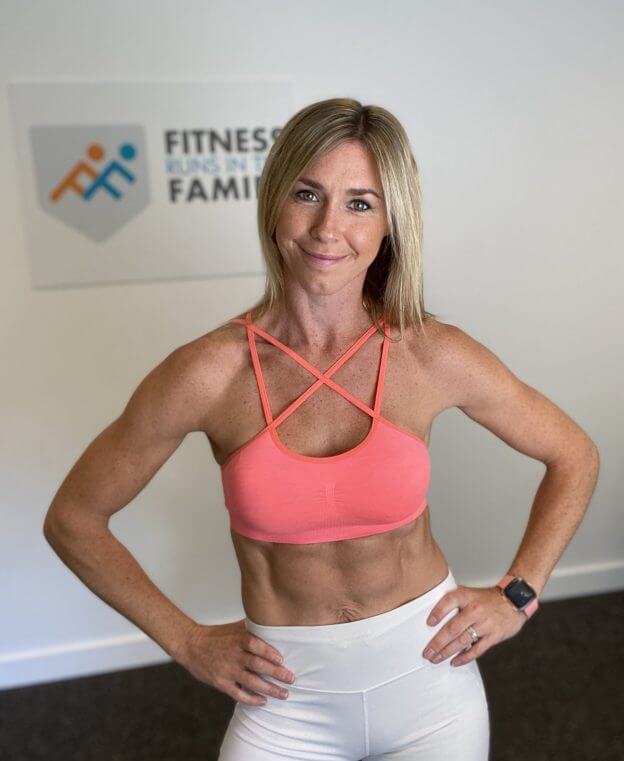 LUCINDA NEWMAN-JONES
I qualified with an Advanced Diploma in Personal Training and have qualifications and experience including pilates, pre-and-post natal training, torso and core training, circuit training, HIIT (high-intensity interval training), strength training, plyometrics, kettlebells, TRX (suspended bodyweight)...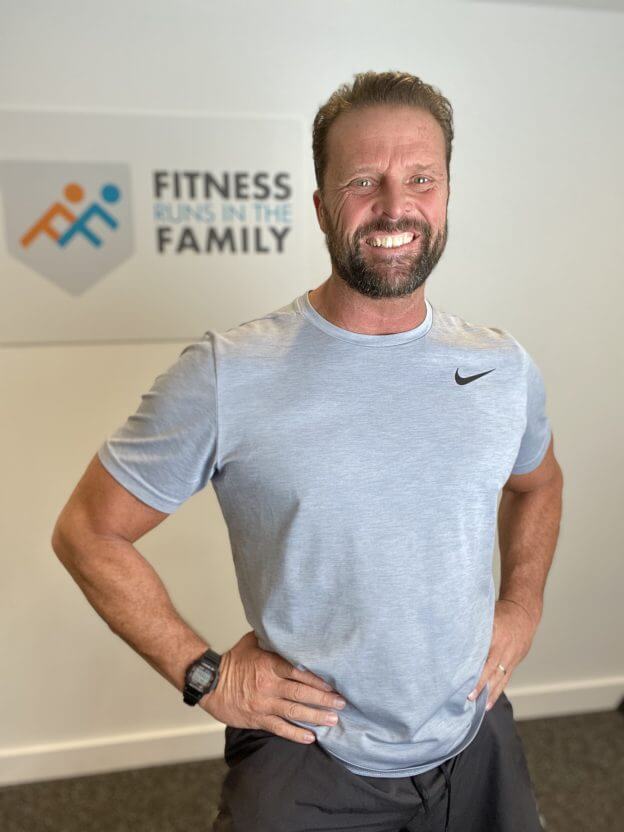 DARREN JONES
My career in the fitness industry has spanned over 2 decades and 2 continents. I have experience in everything from fitness modelling to senior management. I have competed as a semi-pro rugby player and a competitive body-builder. I have been qualified as a PT and group exercise instructor...
CUSTOMER TESTIMONIALS
I have been training with Lucy since April last year. It has been a fantastic experience. I feel so much fitter and stronger now. She pushes us (gently) in every session and we work to our potential. I can't recommend her enough.
RADHIKA ALLAN
Lucy is an amazing trainer, who understands an individual's needs and limitations and knows how to inspire to achieve one's best. I really enjoy training with her and achieved brilliant results. Her classes are always full of variety, despite the breathless hard work. Highly recommended.
Sree Lakshmi Payyala
Myself and some friends have been training with Lucy since May 2016. We have really noticed how our fitness levels and strength have improved significantly. The classes are fun but hard work and Lucy is very good at encouraging us to work to our full potential. The classes are tailored to suit our individual ability plus any injuries/illnesses we have had along the way! Would definitely recommend Her Strength.
Kirsty Smith
I've been working with Darren for the last 2 and a half years and it's been a hard but very rewarding experience. Darren manages to apply the right combination of carrot and stick to make sure I get the most out of each session. The sessions themselves vary hugely and change frequently meaning there's never the opportunity to settle into a comfortable routine, mixing up cardio and weights. The equipment he brings also changes constantly – battle ropes, TRX, boxing gloves, skipping ropes, Bosu balls, slam balls, benches, bleep tests – you name it he's got it but the hardest sessions are often with no equipment at all. Being 47 means I'm prone to picking up the odd injury (Airhop!) and Darren will tailor the session accordingly making sure that unless I need to I don't have to stop training, whilst not aggravating the injury. Darren is 100pct reliable, never once missing a session in all of our time working together and he's good at pepping you up if you're not in the mood. He's a great guy, he'll put you through hell (in a good way) and keep have a smile on your face. I'd highly recommend training with him.
Ian Hopkins
I have been training with Lucy for about three years with my daughter or sometimes two of my daughters. Our workout sessions are hard work but they are fun and take into account our different levels of fitness. Lucy is extremely encouraging and is always so enthusiastic that we are all keen to try our best. My strength, stamina, balance and overall fitness have improved considerably. Thank you, Lucy.
Penny Payne
Darren has been training me for the past two and a half years. In that time I have become fitter, stronger and more mentally alert. From the outset he and I chatted through what my goals were, how we could achieve them working together and how I could address them outside our sessions, we continue to set and monitor these. Darren's approach is truly professional but also incredibly friendly. He pushes you hard and encourages you to reach heights you are unable to achieve without the support of a trainer as dedicated as him.
Jonny Stevenson
My husband and I have been training with Darren and Lucy for over a year. Over the years we have joined several gyms and always ended up paying money and never attending. Darren and Lucy come to our house, train with us in our garden, and having a regular time every week forces us to keep going. They take the time to get to know you and tailor their training to what you want and what you can do. They also make exercise about as fun as it can be and we feel that they genuinely care about how we are doing both regarding our exercise plans and our lives in general. Over the last twelve months, we have become fitter, more flexible, lost weight and become much more active. Thank you, Darren & Lucy!
Rachel Hotson
Lucy has been training my mum and I for the past three years along with my sister at times and she has been brilliant at motivating us when we are feeling sluggish and pushing us to our limits when we've been feeling strong.
Lucy trained me throughout my fourth pregnancy and it was so good to know that everything I was doing to keep fit was right for each stage of pregnancy. Since then Lucy has got me back to full fitness.
Each week is different and we learn new skills and exercises which keeps it interesting and works our muscles in new ways. I would highly recommend Lucy to everyone, she is great at adapting exercises to whatever age and ability and each week we feel so satisfied with what we have achieved
Jeannette Stevenson
I started working with Lucy shortly after the birth of my 3rd child. The idea of getting fit whilst juggling three children under the age of 5 was such a daunting task to take on alone. Luckily for me, there is nothing Lucy doesn't know about getting post-natal Mummies back into shape as fast as possible. She understands the whole picture: getting fit and strong both physically and mentally. She is also a fantastic role-model for how to keep all the plates spinning and not let those excuses get in the way of achieving your fitness goals.
Toree Bethell
After I had my daughter I was desperately lacking in energy and felt physically wrecked! I knew I needed to do something positive to be able to keep up with her boundless energy and also begin to feel better about myself. My friend and I engaged Lucy to help us both get fitter and stronger. Lucy helped us fit sessions around work and toddlers (even occasionally using them within sessions!), helped us make important lifestyle changes and most importantly provided us with much-needed motivation. Since falling pregnant again, she has gradually adapted our sessions to fit with our increasing bumps.
Exercise has never come naturally to me, so it has been brilliant to stick to something long-term and see real changes in my fitness.
I really can't recommend Lucy highly enough!
Samantha Powick
I really can't thank Lucy enough for her patience, hard work and understanding when it came to training us. Training two unfit exhausted Mum's from scratch can't have been an easy task, but week in, week out she encouraged and supported us, always with her unique mix of steely grit and her sense of humour! As inches fell off and our energy levels increased, the workouts were adapted to our changing fitness, always challenging us and keeping us on our toes! Be it in the rolling Surrey countryside or within the four walls of a living room (complete with toddlers climbing all over us!) Lucy tailor-made our sessions at every stage, most recently for our newly pregnant bodies and has adapted them for our growing bumps! I really can't recommend Her Strength enough, especially for any new Mum out there wanting to take some much needed time for yourself. 100% the best investment I've made in a long time!
Olivia Cryer
I turned to Lucy at FRITF because I felt I was not achieving my ultimate goals with my previous fitness regime….in short after my second child my tummy never returned back to how it once was and I got to the stage where I was regularly telling myself – is it possible to ever get back your 6 pack back?!! I am in my mid-30's and competed in heptathlon back in Poland. I train 6 days per week, combining gym with my passion for running and regular Insanity classes but I got to the point when I thought "nothing will work, no matter how much effort I put into it" Postnatal fitness was something I never thought would work and I needed someone to show me the way. I want to thank Lucy for not only showing me a different approach but for being very patient with the constant interruptions by my two beautiful girls, on-going construction work on my house and the fact I work from home with my husband. Lucy worked me hard and I mean hard. I absolutely loved every session and will be back for more. Thank you, thank you, thank you.
Ewelina Gatehouse
I loved all my sessions with Lucy, she worked me really hard and has now got me hooked on including weights in my weekly workouts and I've never felt fitter or stronger both in mind and body. It's amazing and inspiring to see and feel such changes from relatively small adjustments. Any queries I had between sessions were always happily answered, I truly felt like Lucy cared about me and my progress.
Buffy Hinson
I approached Lucy because I was in dire need of getting fit. I have two children and work three days a week and fitting in the exercise was not easy. Lucy has now helped me massively to see exercise as part of my routine and how I can fit it in whilst juggling everything! I am so pleased as Lucy really appreciates those juggles with family life and exercise. Thank you so much!!
Kelly Tallis
FRITF are great. Not only do they run varied sessions that are great fun, Lucy and Darren don't mind how many times I tell them to 'f-off' during particularly strenuous exercises (always the sign of a good trainer I reckon). They keep us motivated, help with nutritional plans….and have delivered great results.
Rich Simpson
I absolutely love my sessions with Lucy. I get so much out of them both physically and mentally. The variety of exercises and equipment we use during the sessions is great and I really enjoy constantly learning new things and being pushed further than I would push myself. Lucy is a great motivator and monitors my progress regularly – it's great to see the changes in my fitness and physique. I have been into my fitness for years but, thanks to Lucy, I am stronger and fitter than I have ever been.
Hayley Harrison
What can I say, I haven't been training with Darren for very long but the results in recent weeks are really starting to show. He has can completely transformed my workouts to be more intensive yet time-saving. By combining different muscle groups. His clear and informative tuition really is second to none, and I have come across quite a few pros in the past that don't even scratch the surface of Darren's knowledge and enthusiasm. I'd give 10 stars if I could.
Rich Bailey
I've had 6 sessions with Lucy so far and couldn't recommend her more highly! Every time we do a workout, she makes it fun and different. She is incredibly motivating and makes every minute count. I feel fitter and stronger and happier and have used muscles I never knew I had! If you're looking for a fresh approach to fitness and exercise that produces real results, then Her Strength is for you
Gemma Stovold
I had 10 training sessions with Lucy and I can honestly say it was one of the best investments I've ever made! After having a baby several months ago I felt extremely tired, unfit and seriously lacking in energy. Lucy's workouts were challenging and she encouraged me to work hard. On top of that I felt like she really took on board everything I'd told her in our consultation and she tailored a programme which was really specific to me. She answered any fitness questions I had in depth and was happy to be contacted between sessions for advice – even sending me a video demonstration when I forgot a particular exercise move. I now have an excellent toolbox of exercises I can draw from to work out on my own. Would highly recommend!!
Cordelia Van Resnburg
My fiancé and I started training with Lucy 12 weeks before our wedding. Amongst all the wedding planning we weren't making time to eat right or exercise, and just feeling a bit rubbish. In the consultation Lucy asked us what we were trying to achieve and tailored our exercises to suit. Her workouts were challenging but fun, no week was ever the same and doing it together helped create a little rivalry – especially the boxing! Lucy also left us with sessions to do on our own and helped us with right things to be eating. I felt great in my wedding dress and even better on our honeymoon! Since being back, we've slipped right back into our healthy eating and have signed back up with FRITF!
Amy Simpson
I engaged Darren as my personal training and nutrition consultant around 5 weeks ago and all I can say is "Wow". What a difference he's made. I already achieved more than expected and I'm looking forward to seeing my ultimate goal in the coming months. If you're thinking about having a personal trainer then look no further. Darren and Lucy not only teach it, they live an breath it. Go on, get on board now and change your life forever.
Gary Davenport-Owens
Being a busy mum of four, the Her Strength on demand platform has been fantastic in being able to get some quality workouts completed at home within short time frames. The platform has such an array of workouts which can be chosen by workout duration or if you want to work specific muscles or choosing a specific programme. There is so much content which Lucy updates on a regular basis keeping me interested in trying new workouts. Lucy gives so much encouragement and essential tips to make me feel confident in increasing the weights I use. I can see the progression I have made since signing up to the platform and would highly recommend!
Jeannette Stevenson
I can highly recommend Lucy's Her Strength fitness platform. I'd been using another fitness platform for some time, so it took me a little while to decide to switch: I haven't looked back! There are a huge number of workouts to choose from and they're continually added to. Plus, Lucy's encouragement and tips to make the particular exercises as effective as possible are exactly what you need when working out at home.
Personally, I particularly like the structured courses. I love that I don't have to think about which workout to do that day and whether I've covered all the right muscle groups throughout the week. I tend to do a course during term time, but then I know I have a variety of workouts that I can dip into during the busier holidays when I don't necessarily have as much time. I've even managed to do some of the 10 min blitz/no equipment workouts while away!
I can definitely feel a difference to my strength levels and I feel more confident as a result. My physio has also commented on how she can see a change in the strength in my back (which in turn has helped with neck pain). If this wasn't enough, I was diagnosed with osteopenia over ten years ago. My recent bone density scan came back as normal for the first time since my diagnosis. The only lifestyle change that I have introduced in that time is to move from a more cardio-based workout to Lucy's more strength-based workouts. 
Karen Sangiorgio
I just wanted to reach out to you and say how truly grateful I am that I stumbled across your page.
I can't tell you how much your workouts have enhanced my life. I'm stronger, happier in myself, it's improved my relationship with my husband! I just absolutely love every second of your sessions.
I'm a very busy mum of 2 with 2 businesses and the platform just suits my lifestyle to a T! I know I've always got 10 minutes at least to do one of your 10 minute blitz sessions, even if my day is crazy busy!!
So 'thank you' Lucinda for being the best instructor I have EVER had (and I've seen a few over the years!) but seriously, your constant coaching, explaining, motivation is just 100% bang on! You get in my head!
Michelle Blanche
I have been using the Her Strength on-demand workout subscription for over a year now and it is honestly absolutely amazing.  As a working mum of 3 kids it has helped me not only become physically stronger but has also helped me stay mentally strong too. 
I love the fact there is such a wide range of workouts to choose from and you can always find something to fit in with the time you have/ the style of workout you want to do.  Sometimes I follow the structured Thrive in 5 courses which are included in the subscription and are so helpful as you can follow a clear plan and it takes the need for planning/ thinking what workout to choose away.  Whilst other times, such as the school holidays when life is in less of a routine, i tend to just pick ad hoc workouts to fit the time I have.  I have even used the no equipment workouts whilst on holiday.
The actual workouts themselves are so clear and easy to follow – it is like having a proper PT session with Lucy with great cues to make sure you are getting the exercises right.
I think the other really important thing that using Lucy's on-demand workout subscription has really helped me with is learning is that I can actually fit workouts into my week amidst the juggle of being a mum/ work/ life – it doesn't need to take a huge amount of time or require leaving the house to go to the gym/ class and I can still get a really effective workout (and the important endorphin high afterwards!).
Lizzie Armstrong
WE ARE SOCIAL - CONNECT WITH US
Pop in your details to receive our newsletter
Interested in our fitness insights, information and hearing more about our offerings – pop in your details below, we'd love to have you as part of our community of wonderful women.