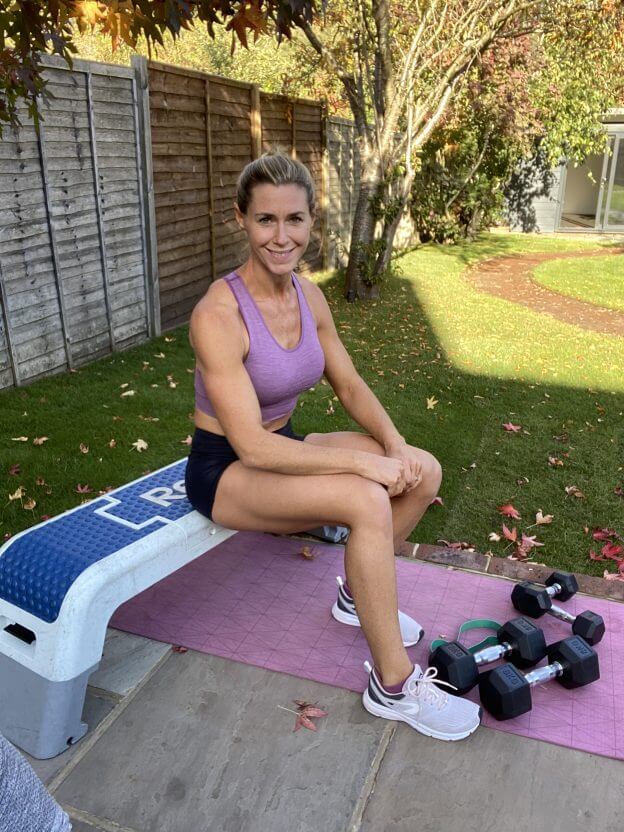 Lacking Motivation? How to get your workouts in when motivation is lacking
One thing I know is that I've never met anyone who is always motivated.
Motivation comes in waves with peaks & troughs – if you know this from the outset you know not to rely on it to get your workouts done (or anything else for that matter)
So what can we do to help ourselves when motivation is lacking?
1) Accountability – you could choose to post about your fitness, confide in someone close to you that you're going to do a workout today & check in with them once you've got it done.  Or simply tick it off your own personal task list. Whichever helps you feel you'll be more likely to do it.
2) Having a plan or structure to follow – if you have to plan & think about what you're going to do it puts another barrier in the way to getting your workout done. With my #Thrivein5 home strength & fitness courses all workouts are structured & coached – all you have to do is click play & follow along in real time.
3) Get prepared beforehand – set out your clothing, equipment, the space in your home, and plan what time you're going to be doing your workout. This all helps reduce barriers to fitting it in & getting it done.
4) Make small incremental changes – smaller changes to your lifestyle are less overwhelming and therefore easier & less daunting to implement so you'll be more likely to adhere to it.
5) Remembering your why. It's easy to get bogged down in the what's and forget your real reason for starting to include more fitness in your life- for many it is about wanting to improve your physical and mental health – keep reminding yourself of this.
6) Knowing you can tailor or taper the exercises and workouts to suit you can help you feel less daunted and nervous about starting the workout.  This is a great thing about home-workouts – you're not in a gym or class so you can really modify in terms of the time you exercise for, the amount of reps you do, the pace you go at and the weight you choose, all to be most appropriate to you.
7) Promise yourself a self-care reward – my go-to reward for getting my workout in is telling myself I'll have a lovely bubble bath later in the day.  By reward here I do not mean something food related as I don't like the concept of "earning" treats through exercise.
8) Habit. Once you've got into a routine for a good few weeks, the behaviour should start to become more habitual. For example – you know it is a Wednesday and you always have a workout on a Wednesday lunchtime. Or you know it is a Monday and you always train Legs on a Monday. A bit like brushing your teeth you can eventually get to a point where your workouts are a non-negotiable part of your self-care routine.