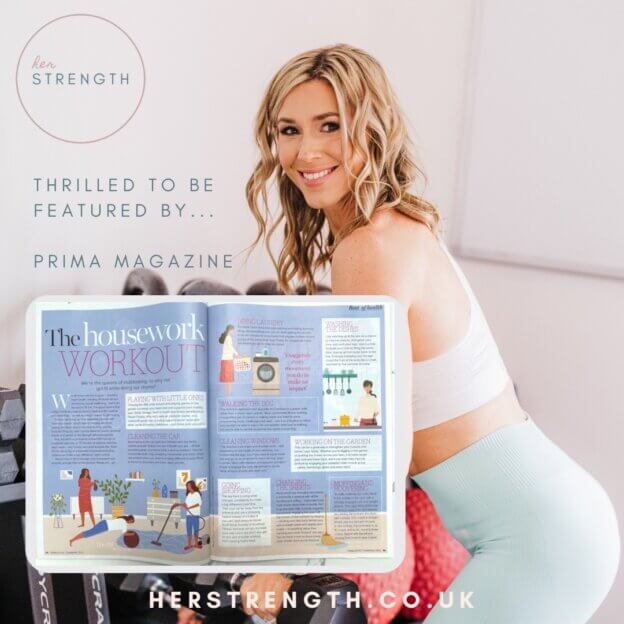 Featured in Prima Magazine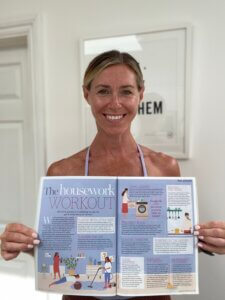 We were thrilled to see the piece that our founder and trainer Lucinda was featured in, in the September 2022 issue of Prima magazine.
This feature was all about how we can combine household chores and exercise to ensure we're moving safely and effectively throughout our household tasks while actually using them as some meaningful movement within the day.
Here's how household chores can become effective exercise opportunities.  Let's face it – we have two homes in this life and we have to take care of both – our bodies which carry us through life, and our houses or homes – the spaces which we live and occupy.  So this article is all about killing two birds with one stone – if we're needing to work out anyway and needing to look after our homes with household chores anyway, let's multitask and combine the two.
Moving with purpose and mindfully connecting to your muscles while doing the household chores can also ensure you're using the body effectively and therefore lower the risk of injury by working at a funny angle without engaging the right muscles to support you.