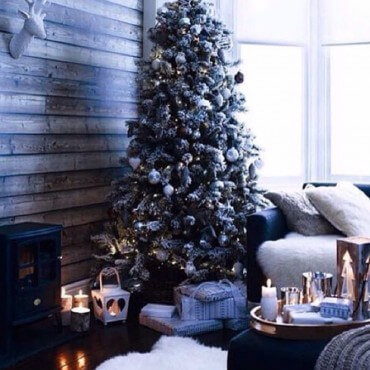 Happy Healthy Holidays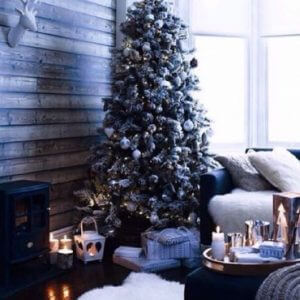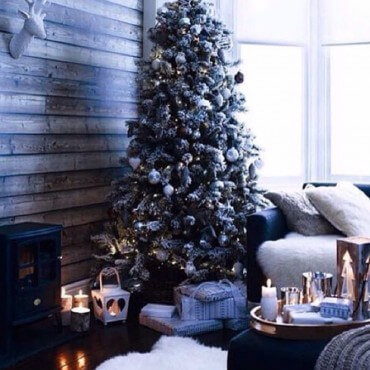 The holiday season is upon us and temptations are everywhere! Without conscious effort, the holidays can seriously derail our healthy eating habits and exercise programme.
December is often the busiest month of the year as we try to get organised for Christmas and it is easy to become so busy that our normal exercise routines fall to the wayside. At the same time, you may have a December full of Christmas parties which are heavily based around eating and drinking. Or you may be at home trying to entertain the kids all day during the cold, wet winter weather. Or both! It can become easy to over-consume and overindulge, with excessively big meals or continual grazing on naughty Christmas treats!
So we have a situation where we struggle to fit in our regular exercise and we overindulge easily.
Here are my top tips to stay on track during the holiday season.
1) Get out and active – Organise activities not based on eating or drinking.
Organise a handful of fun activities such as going ice skating at one of the many pop up ice rinks, or go for a winter's hike. Those crisp winter days can be the most beautiful (& remember that old advise that there's no such thing as bad weather, only bad clothing). A day's worth of Christmas shopping is another good activity – walking around the shops carrying lots of shopping bags works you hard.
In addition to your hand-picked activities, get out and active every day. It doesn't have to be anything major – try to commit to just 20 mins a day where you work up a sweat. This is so important to keep you on track – it helps release endorphins and tackles feelings of lethargy.
It sounds silly but the busier you are with active activities the less time you will have to be inactive and indulge on those tempting treats. It will also be easier to schedule your meal times and eat a properly balanced meal around your activities.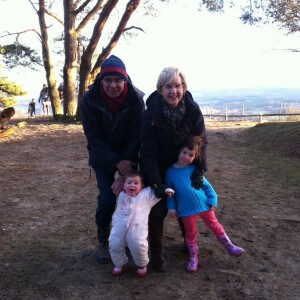 2) Anti-indulgence mentality – don't give in to the status-quo
Please do not give in to the mentality that the Holidays are for eating to the point of discomfort. Think about that for a second. We have been conditioned to think that it is normal to non-stop eat for about a week both grazing throughout the day and eating huge portions of meals with desserts afterwards. Yes, dessertS … not just one, but multiple! Having a bit of conscious thought around your mentality towards eating over the holidays can save you that discomfort!
3) Healthy holiday snacking
Make sure you do a big healthy food shop before Christmas kicks in. Fill your fridge full of fresh vegetables, fill your fruit bowl with lots of colourful fruit and stock your cupboards with healthy options. When the choice of food in your house is healthy or healthy, you will choose… healthy. Healthy can be delicious!
Try these 4 options for delicious snacks:
Snack on sliced apple lightly fried in coconut oil with a sprinkle of cinnamon.
Put bowls of berries on the coffee table rather than chocolates or sugary popcorn.
Medjool dates filled with almond butter.
Vegetable crudités and rye crackers dipped into hummus, guacamole or Greek yoghurt mixed with mint leaves.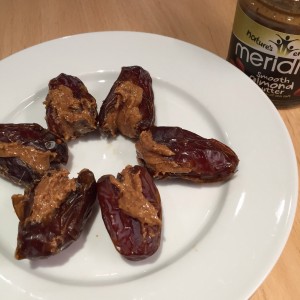 4) Stay hydrated and well-rested.
Water and sleep will be your greatest tools to keep you on track over the holiday party season. Late nights and dehydration come hand in hand with Christmas parties. When you are tired (or hungover) you are more likely make bad food choices as you reach for the easy option of comfort food and cancel plans for exercise or getting out and active.
Reach for the water – rehydrating the body is the quickest way to help cure the effects of the night before. It doesn't just have to be water, but green tea and mint tea are fantastic too and a nice hot drink is always comforting on a miserable winter's day.
Sleep is also key. When you are tired, the body changes the levels of hormones released. You will release more of the hormone ghrelin which regulates appetite: more ghrelin means more feelings of hunger. You will release less of the hormone leptin. Leptin triggers a feeling of fullness: less leptin means you are less likely to feel full. This results in you wanting to keep eating. We have all had those days where we are overtired and no matter how much food we eat it never seems to satisfy us and give us enough energy. You will be getting the energy from the food – your body just won't be registering it! Take a nap or get an early night – if you're anything like me, you'll take any excuse!!
5) A little of what you fancy does you good
It is Christmas. Enjoy it. I believe in creating a balanced, healthy, sustainable lifestyle. If you share this mentality then you are never on a 'diet' so you do not need to worry about breaking the diet, or breaking the rules. The occasional treat is not going to do you harm if, for the majority of the time you are making healthy choices and exercise regularly.
If you are basing the majority of your meals around vegetables, lean proteins and good fats and keeping active daily with at least 20 mins of exercise of activity where you break a sweat. The occasional dessert, hearty meal or chocolate treat is fine.
Maintain an awareness around your food intake and activity levels and you will stay on track. If you do notice these treats or over indulgences slipping into the majority don't panic. Don't let it totally derail you, don't let 1 bad meal become 1 bad day become 1 bad week etc… just take the next opportunity to get back on track. Make the next meal healthy, the next day active and the next night's rest a good one.
Happy holidays 🙂